Some kind words from our 150+ New Orleans tennis players
(80,764 + nationwide)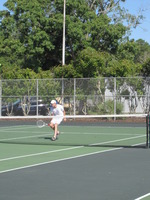 Member Since 07/19/10
Has to be the best option in Chicago for getting a lot of matches with a lot different opponents (and playing styles) throughout the year.
Member Since 08/22/12
I really enjoyed my first season. People are friendly, and the organizers did a great job. I am definitively playing the next one.
L. Bello
TennisFtLauderdale