Some kind words from our 100+ New Orleans tennis players
(75,050 + nationwide)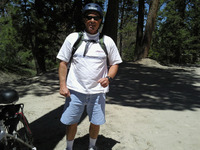 Member Since 05/24/08
TennisOC has been a great experience for me playing and meeting different people and helping me stay in shape.
Member Since 05/17/12
Even though I've lost most of my matches, I've enjoyed playing with Tennis DC in Summer 2014. Playing styles have varied, but every opponent conducted himself honestly and professionally.