Some kind words from our 100+ New Orleans tennis players
(74,500 + nationwide)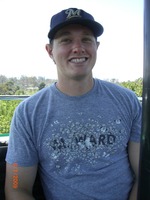 Member Since 05/24/10
Just played my 16th match today. Tennis Philly has been a great resource for me to get a lot of matches in and work on my game.
Member Since 05/15/07
Chitown Tennis has been a boon, providing me with opportunities to play competitive tennis and meet a great batch of folks.